Steel Plate Division, Urayasu Works

Shibaura Shearing Steel Plate Division, Urayasu Works
Tokyo Business Division Steel Plate Division, Urayasu Works
The Urayasu Works serves as the steel plate processing and sales hub for the Kanto area, cutting and processing steel used to make industrial equipment, construction machinery, and civil engineering machinery. It also utilizes the neighboring Shibaura Butsuryu's warehouse as 3rd factory, answering the needs of customers throughout East Japan. We deliver high quality products under a strict management system (ISO9001 certified in October 2007 and ISO9001 and 14001 certified in September 2009 through company-wide integration) using state-of-the-art facilities and a wealth of experience, and have earned the trust and high reputation of our customers.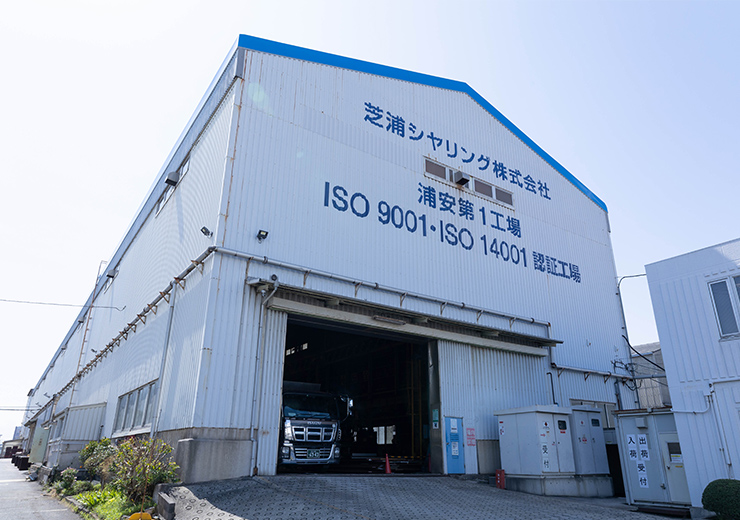 Steel Plate Division, Urayasu Works
2-6-16, Tekkodori, Urayasu-shi, Chiba,279-0025, Japan
【TEL】+81-047-355-6021
【FAX】+81-047-355-6027
Google Map
NC 18KW Fiber laser cutting machine
NC 4KW Laser cutting machine
NC plasma cutting machine(400A)
Semi-automatic welding machine
NC Gas bevel-cutting robot
Mechanical bevel-cutting machine
1,000t hydraulic press (level correction)
Self-running beveling machine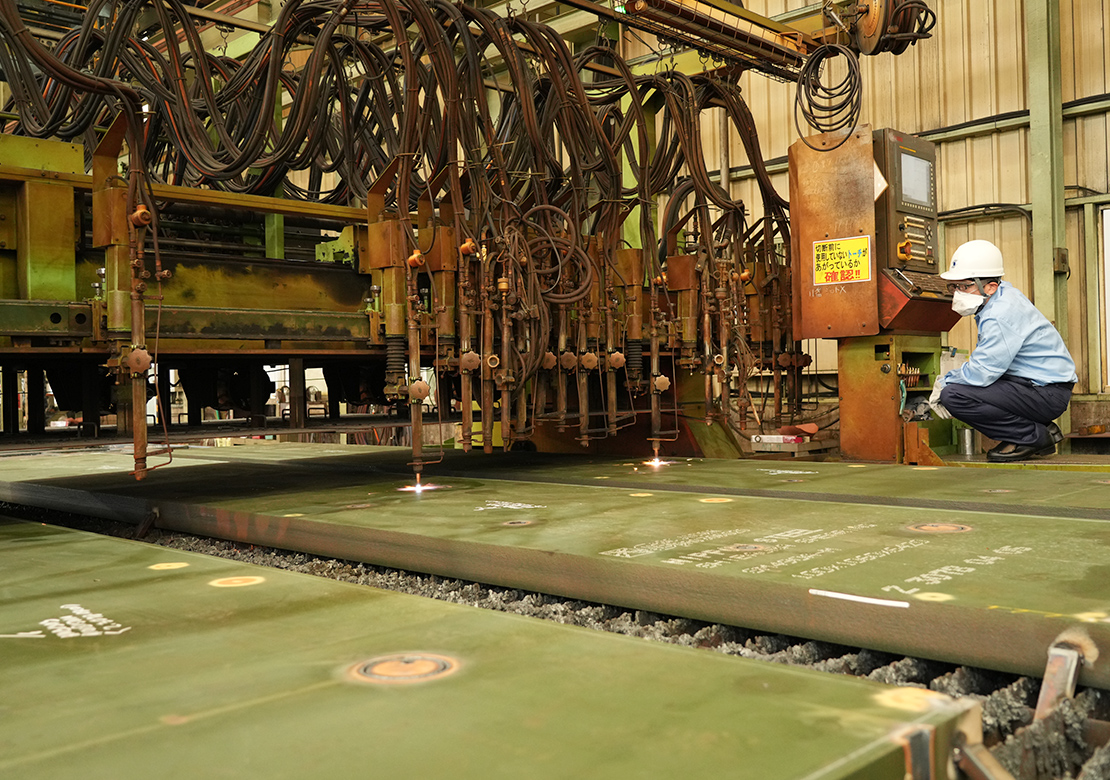 Operations Information
Our company is able to handle hot strip steel from thin sheets to thick plates in various forms with a variety of high performance cutting equipment, and can also provide customers with beveling, welding and drilling processing services. We also store bulk steel material for shearing, so feel free to contact us with any inquiries.
Contact
Please contact each company or office for quotations,
inventory inquiries, etc.