Coil Steel Plate Division, Funabashi Works

Shibaura Shearing Tokyo Business Division Coil Steel Plate Division, Funabashi Works
Tokyo Business Division Coil Steel Plate Division,Funabashi Works
Funabashi Works is the center for hot-rolled coil steel and is fitted out with a cutting-edge leveler line and various shearing machines. This allows the works to cut and process steel for automobile parts, high-pressure containers, civil engineering equipment, and construction machinery, and also hot-rolled steel blanks. The works has a direct waterway connection to steel makers, and works in cooperation with Shibaura Butsuryu (a bonded warehouse) located on the same property. These works have enabled us to provide speedy delivery and a completely thorough quality assurance system (ISO 9001 certified in August, 2003,followed by companywide ISO9001 & 14001 integrated certification in September 2017) that have earned us the trust of our customers.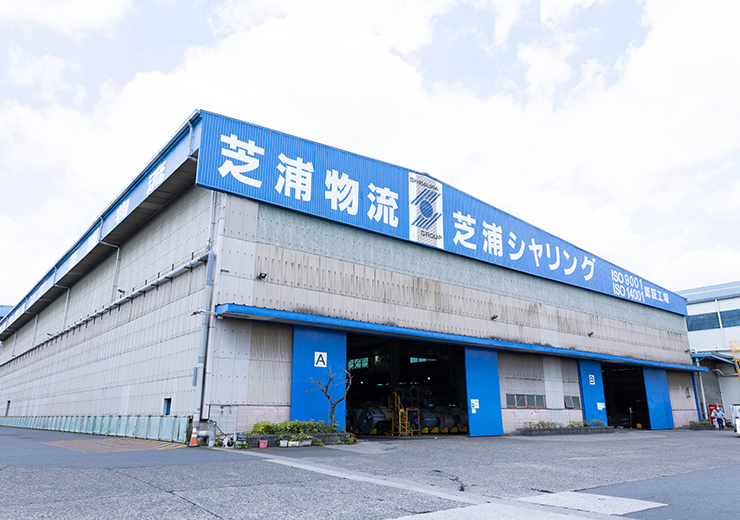 Coil Steel Plate Division,Funabashi Works

1-2-1, Nishiura, Funabashi-shi, Chiba, 273-0017, Japan
【TEL】+81-047-432-2438
【FAX】+81-047-432-3048
Google Map
Automatic shearing machine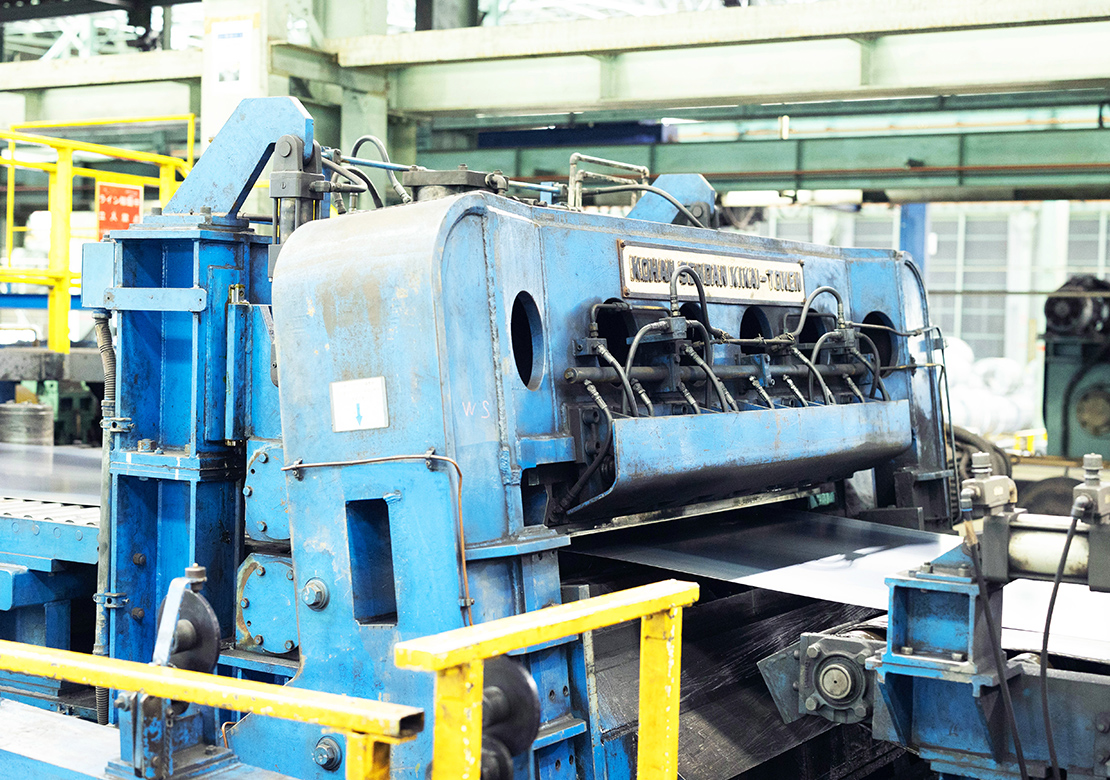 Shearing machine
·Sheets and plates between 1.2 mm and 20 mm can be sheared. ·Using a cutting-edge shearer, plates can be sheared to a tolerance of ± 0.5 mm. ·Irregular shapes (tapering/shape cutting) also possible. ·Small items and small lots will also be handled in the shortest time possible.
Leveler line
·Three types of leveler installed – heavy, light, super-light – providing the ability to correct steel sheeting from 1.2 mm to 9 mm in thickness. ·Provides excellent levels of precision in length and levelness. ·Trimming width of up to 50 mm on each side can be accommodated. ·Pieces from a minimum length of 900 mm and maximum length of 10 m can be cut. ·Vertical quadruple automatic switchable piler installation
specification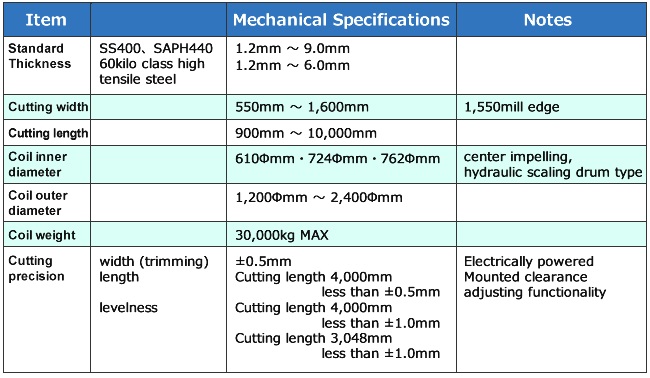 Operations Information
Our Works delivers high-quality, high-precision products with our state-of-the-art hot-rolled steel leveler line. The shearing division shares our facilities, which allows us to respond to orders for a variety of small cut processing. We have a full array of hot-rolled blank stock on hand, so feel free to contact us.
Contact
Please contact each company or office for quotations,
inventory inquiries, etc.